Have you ever thought to yourself, 'Why won't my children just obey?  It's better for them.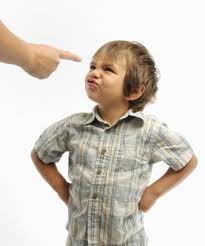 It's easier on me.  I love them.  I want the best for them.  I've made more mistakes than they have.  Can't they just do what I tell them?'.  God feels the same way.  He's revealed His will to us and declared what makes Him happy and what makes Him upset.  He does this out of love because He knows what's best.  Yet, we, like our children, run off and follow a different path as if we know more than the creator of the universe.
The theme of obedience is universal through out the Bible.  It's in the historical books, the wisdom books and the prophets.  You find it in the words of Jesus in the Gospel, and the writings of Paul, Peter and James.  The dominance of the idea is impossible to avoid.  The following list is a brief sampling of the verses on the topic.
Who is to obey?
Children: Children, obey your parents in the Lord, for this is right – Ephesians 6:1
Employees: Slaves, obey your earthly masters with fear and trembling, with a sincere heart, as you would Christ, not by the way of eye-service, as people-pleasers, but as servants of Christ, doing the will of God from the heart, rendering service with a good will as to the Lord and not to man, knowing that whatever good anyone does, this he will receive back from the Lord, whether he is a slave or free. – Ephesians 6:5-8
Christians: Obey your leaders and submit to them, for they are keeping watch over your souls, as those who will have to give an account. Let them do this with joy and not with groaning, for that would be of no advantage to you. – Hebrews 13:17
Jesus: Have this mind among yourselves, which is yours in Christ Jesus, who, though he was in the form of God, did not count equality with God a thing to be grasped, but emptied himself, by taking the form of a servant, being born in the likeness of men. And being found in human form, he humbled himself by becoming obedient to the point of death, even death on a cross. – Philippians 2:5-8
Why are we to obey?
Result of election:  To those who are elect…according to the foreknowledge of God the Father, in the sanctification of the Spirit, for obedience to Jesus Christ and for sprinkling with his blood – 1 Peter 1a-2
Sign of conversion : Not everyone who says to me, 'Lord, Lord,' will enter the kingdom of heaven, but the one who does the will of my Father who is in heaven. – Matthew 7:21
A testing: For this is why I wrote, that I might test you and know whether you are obedient in everything. – 2 Corinthians 2:9
More important than symbolic acts of worship: And Samuel said, "Has the Lord as great delight in burnt offerings and sacrifices, as in obeying the voice of the Lord? Behold, to obey is better than sacrifice, and to listen than the fat of rams. – 1 Samuel 15:22
Sign of love: "If you love me, you will keep my commandments…Whoever has my commandments and keeps them, he it is who loves me. And he who loves me will be loved by my Father, and I will love him and manifest myself to him." Judas (not Iscariot) said to him, "Lord, how is it that you will manifest yourself to us, and not to the world?" Jesus answered him, "If anyone loves me, he will keep my word, and my Father will love him, and we will come to him and make our home with him. Whoever does not love me does not keep my words. And the word that you hear is not mine but the Father's who sent me. – John 14:15, 21-24
Shows whom our master is: Why do you call me 'Lord, Lord,' and not do what I tell you? – Luke 6:46
Shows whom we obey: Do you not know that if you present yourselves to anyone as obedient slaves, you are slaves of the one whom you obey, either of sin, which leads to death, or of obedience, which leads to righteousness? – Romans 6:16
Fulfills our justification: You see that a person is justified by works and not by faith alone. – James 2:24
How do we obey?
Not deviating: if you do not turn aside from any of the words that I command you today, to the right hand or to the left, to go after other gods to serve them. – Deuteronomy 28:14
Consistently: Therefore, my beloved, as you have always obeyed, so now, not only as in my presence but much more in my absence, work out your own salvation with fear and trembling, – Philippians 2:12
Response to hearing: But he said, "Blessed rather are those who hear the word of God and keep it!" – Luke 11:28
Pray for: Teach me to do your will, for you are my God! – Psalm 143:10
With our mind: We destroy arguments and every lofty opinion raised against the knowledge of God, and take every thought captive to obey Christ, – 2 Corinthians 10:5
With our heart: But thanks be to God, that you who were once slaves of sin have become obedient from the heart to the standard of teaching to which you were committed – Romans 6:17
Building on Jesus: Everyone then who hears these words of mine and does them will be like a wise man who built his house on the rock. And the rain fell, and the floods came, and the winds blew and beat on that house, but it did not fall, because it had been founded on the rock. – Matthew 7:24-25
Through Jesus' example: Although he was a son, he learned obedience through what he suffered. And being made perfect, he became the source of eternal salvation to all who obey him, – Hebrews 5:8-9
What are some results of obedience and disobedience?
Blessing – I will surely bless you, and I will surely multiply your offspring as the stars of heaven and as the sand that is on the seashore. And your offspring shall possess the gate of his enemies, and in your offspring shall all the nations of the earth be blessed, because you have obeyed my voice." – Genesis 22:17-18
Prosperity – This Book of the Law shall not depart from your mouth, but you shall meditate on it day and night, so that you may be careful to do according to all that is written in it. For then you will make your way prosperous, and then you will have good success. – Joshua 1:8
Inheritance – "And now, O Israel, listen to the statutes and the rules that I am teaching you, and do them, that you may live, and go in and take possession of the land that the Lord, the God of your fathers, is giving you. – Deuteronomy 4:1
Punishment – and the Lord spoke to Moses, saying, "Take the staff, and assemble the congregation, you and Aaron your brother, and tell the rock before their eyes to yield its water. So you shall bring water out of the rock for them and give drink to the congregation and their cattle." And Moses took the staff from before the Lord, as he commanded him. Then Moses and Aaron gathered the assembly together before the rock, and he said to them, "Hear now, you rebels: shall we bring water for you out of this rock?" And Moses lifted up his hand and struck the rock with his staff twice, and water came out abundantly, and the congregation drank, and their livestock. And the Lord said to Moses and Aaron, "Because you did not believe in me, to uphold me as holy in the eyes of the people of Israel, therefore you shall not bring this assembly into the land that I have given them." – Numbers 20:7-12
Punishment – For the people of Israel walked forty years in the wilderness, until all the nation, the men of war who came out of Egypt, perished, because they did not obey the voice of the Lord; the Lord swore to them that he would not let them see the land that the Lord had sworn to their fathers to give to us, a land flowing with milk and honey. – Joshua 5:6
How do we best sum up the Bible's view of obedience?
Our ultimate end of good works – For by grace you have been saved through faith. And this is not your own doing; it is the gift of God, not a result of works, so that no one may boast. For we are his workmanship, created in Christ Jesus for good works, which God prepared beforehand, that we should walk in them. – Ephesians 2:8-10
Solomon's wisdom on life – The end of the matter; all has been heard. Fear God and keep his commandments, for this is the whole duty of man.  – Ecclesiastes 12:13
For more verses on the topic of obedience along with a list Biblical saints who exemplified obedience see Obedience to God